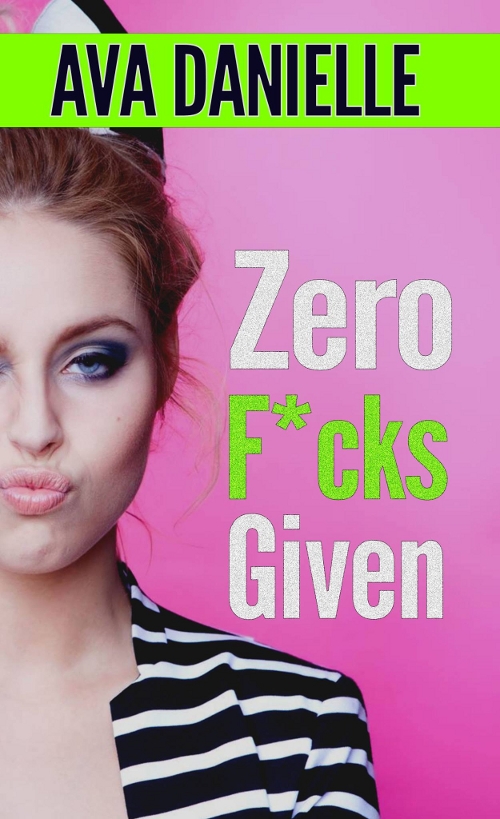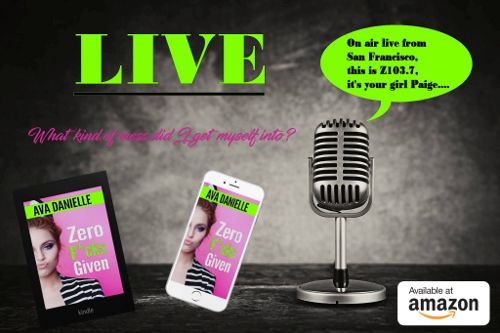 Take a girl that works at a radio station and does whatever she wants and you've got me.
Take a girl that dresses any way she wants and doesn't look for approval, you've got me
I'm just a twenty something trying to figure out life.
It was easy.
Until I found two great guys on Tinder.
One totally my Type.
One totally NOT my Type.
Between the two it's really hard to choose. They couldn't be any more different from each other.
★ Amazon US ➙Order NOW: http://amzn.to/2qXqNT8
★ Amazon UK ➙Order NOW: http://amzn.to/2qXcA6f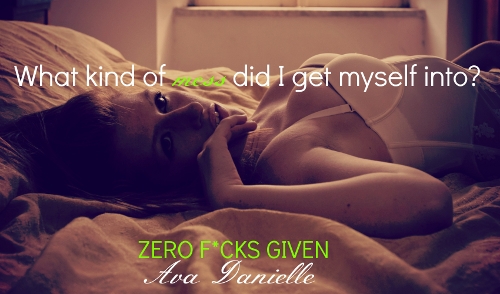 ———————————————–
*•.¸(`*•.¸(`*•.¸★Giveaway★¸.•*´)¸.•*´)¸.•*´
Signed Paperback of Zero Fucks Given!
One lucky winner will be chosen by June 1st at 12:00AM
Enter now! http://bit.ly/2rhIb5O
———————————————–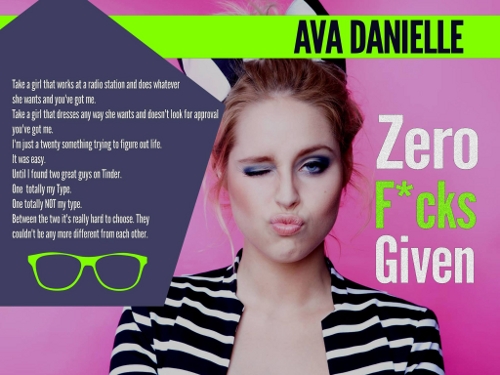 Follow and sign up for my newsletter:
http://authoravadanielle.weebly.com
Twitter:
http://twitter.com/avadanielle1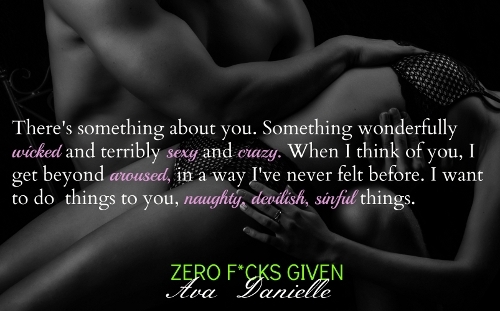 https://www.facebook.com/events/1891162061125709/
NO Time slots – just a good old time with LOTS of various Authors!