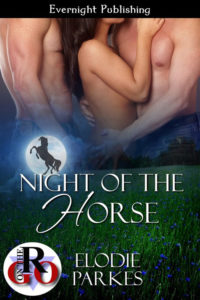 I've been working my way through Edgar Rice Burroughs Barsoom series, but I had to take a break from the brutal sword play, crazy schemes, and damsels in distress to get a dose of Elodie Parkes.

I've begun falling in love with this author's unique writing style. Her stories speak to the hopeless romantic in me, and pick me up when I'm feeling down.

Rosie, a lonely thirty-something lady longing for love, gets more than she expected when she signs-up to take lessons from two hot dance instructors. The guys have more in mind than dancing but their secret could dash their hopes.

If you'd like to know how the horses come into play, you'll have to read the book.
Pick up a copy at: