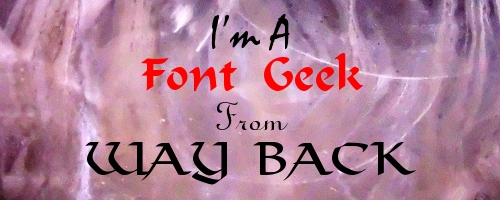 Some of you may know I occasionally share book promos on my Author Page. A while back I spotted a Facebook post about a new release. This author's posts have been coming through my news feed for years, but I've never paid any attention to them because she writes in a genre, erotic vampire romance, that I honestly don't like. But with sharing in mind I followed her link, landing on a blog page with a cover image and excerpt.
With the link verified, I went to click the tab closed but the font she'd set the excerpt in caught my eye. So I'm geeking out over the font, and the idea occurs to me that I might as well read what she wrote instead of just staring at the letters. By the time I'd hit the bottom of the page, she'd hooked me.
I bought the book as soon as it released, and I've since read everything she's written. Now I'm anxiously awaiting her next release with no idea when it'll be available. I still don't like the genre but that doesn't prevent me from loving the writing.

The author is L. Rosario and the book is Descent Into Darkness. You can read my glowing review here.